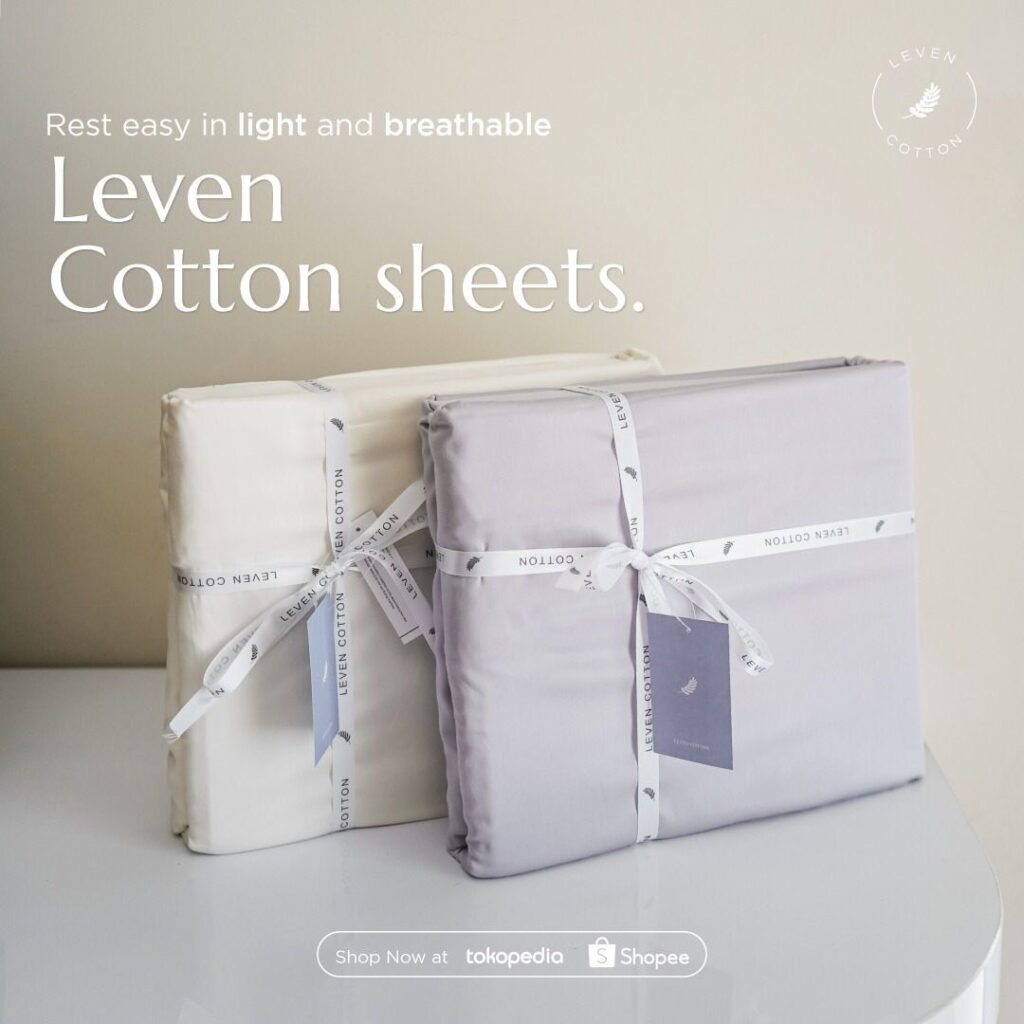 Leven Cotton has been and will always be deeply committed to COMFORT, HONESTY and MINDFULNESS on its journey.
COMFORT
Your utmost sleep enjoyment is the top priority in every commitment we take. Knowing the most comfortable bedding materials in Asia is COTTON, Leven Cotton take it all to guarantee the sheets always made from 100% Cotton materials.
HONESTY
From day one, we believe our consumer have the right to get honest and transparent specification in every product. It is true as it is, neither exaggerated nor minimized. Also balance between the quality and price. You get what you pay. Believe us, it's worth it.
MINDFULNESS
As the restful sleep can easily be obtained if we have peaceful mind and healthy body, we continuously encourage our workers and consumers to be mindful to themselves. Taking care of yourself is as important as your main job. You really need to take a special time to nurture it.
"Step back and take care of yourself."
"Be kind to yourself!"
"Take some time to rest and recover."
"Remember that life is not a competition."